Wien 1990
240 × 260 mm, 15 pages
18 colour illus.
German text
ISBN 3-900731-39-X
The fall of the Iron Curtain has restored Central Europe to the public consciousness. In 1990 the Graphische Sammlung Albertina in Vienna showed works by Gustav Klimt, Marc Chagall, Béla Uitz, Leopold Gottlieb, and Emil Nolde, among others, dating from the first four decades of the twentieth century. The aim of the exhibition was to survey the various regional styles which developed in Central Europe and to define them within the framework of European art as a whole.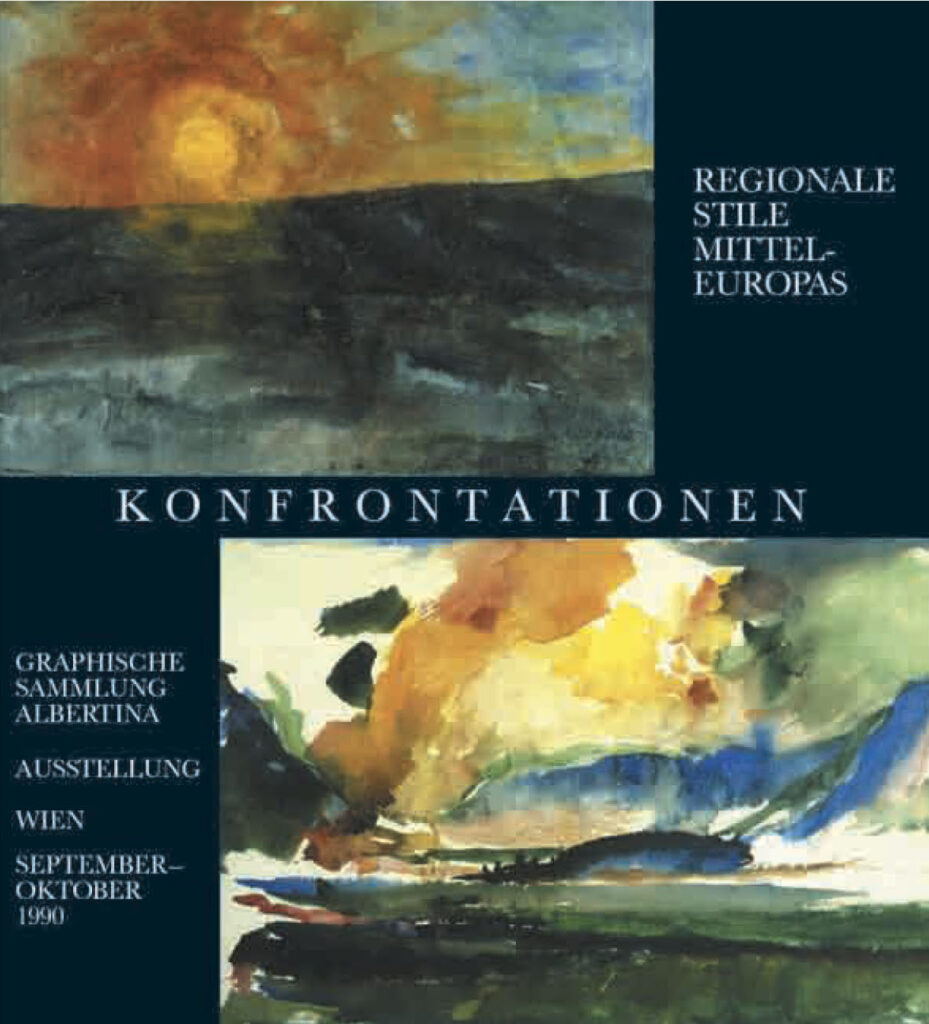 CONTENTS
Konrad Oberhuber
Vorwort
I. Mitteleuropäische Regionalstile
II. Die drei grossen Blickrichtungen
III. Was ist eigentich Mitteleuropa und seine Funktion?
Katalog