With a Preface by Ernst H. Gombrich
Vienna 1990
290 x 222 mm, hardback with dust jacket 344 pages
344 pages, 301 b&w illustrations
ISBN 3-900731-11-X
These essays trace the perception of classical art from antiquity to the present day. The articles focus on the role of restorations and patronage in the development of modern taste, and deal also with the social, psychological, and formal, or iconological, aspects of the response to classical imagery.
"(…) Howard's interpretation of cultural psychology has led him to uncover further range of meanings which Antiquity could hold for subsequent ages. What he shares with Warburg, however, is the intensity of his response to the monuments and documents of our past."
From the Preface by Ernst H. Gombrich
Seymour Howard (1928-2018) was Senior Professor of Art History and Archeology at the University of California at Davis. A regular contributor to major national and international congresses and exhibitions, Howard was also a prolific author, and his extensive list of publications reflects the broad range of his interests. His principal areas of research included master drawings, the history of restoration, the psychology and technology of art, art in society and, in particular, the continuing relevance of Classical art.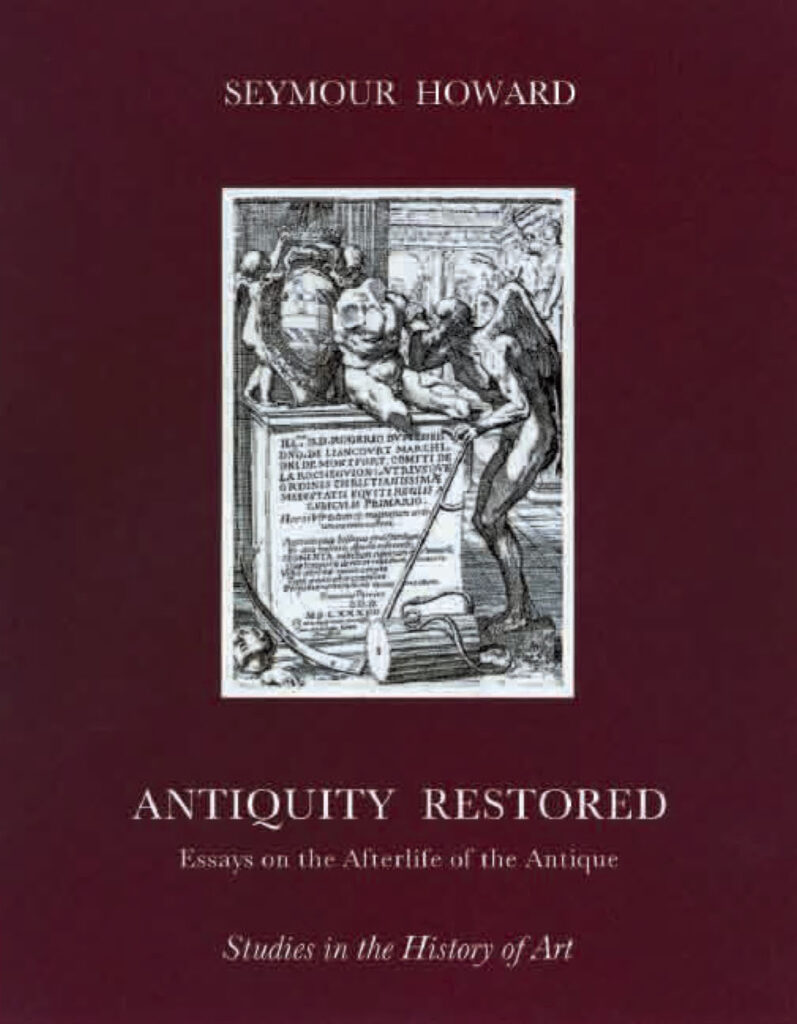 CONTENTS
Preface by Ernst H. Gombrich
Introduction
1. Antiquity Restored: an Overview with Definitions
2. Pergamene Art Collecting and its Aftermath
3. On the Reconstruction of the Vatican Laocoön Group
4. Pulling Herakles' Leg: Della Porta, Algardi, and Others
5. Some Eighteenth-century Restorations of Myron's Discobolos
6. Boy on a Dolphin: Nollekens and Cavaceppi
7. Bartolomeo Cavaceppi and the Origins of Neoclassical Sculpture
8. Henry Blundell's Sleeping Venus
9. The Lansdowne Bust of the Athena of Velletri
10. An Antiquarian Handlist and the Beginnings of the Pio Clementino
11. The Antiquarian Marker in Rome and the Rise of Neoclassicism: a Basis for Canova's "New Classics"
12. Winckelmann's Daemon: the Scholar as Critic, Chronicler, and Historian
13. Thomas Jefferson's Art Gallery for Monticello
14. Blake: Classicism, Gothicism, and Nationalism
15. The Steel Pen and the Modern Line of Beauty
16. A Dossenesque "Double Herm" in California
17. Greek Theater and Psychodrama Theater
Notes
Bibliography
Manuscripts
General Bibliography
Selected Publications by Seymour Howard
List of Illustrations
Acknowledgments
Index