1991
240 × 260 mm, 105 pages
40 full-page colour plates
ISBN 3-900731-41-1
Catalogue of an exhibition of contemporary Polish art held in November 1991 at the Hammer Galleries in New York. The works of six artists (Henryk Stażewski, Jerzy Tchórzewski, Jerzy Stajuda, Ryszard Winiarski, Janusz Orbitowski, Wojciech Ćwiertniewicz) reflect some of the diverse artistic movements in Poland today. Their work proves that Polish art, despite the devastations wrought by war and Socialist realism, has caught up with the West while developing its own stylistic means of expression.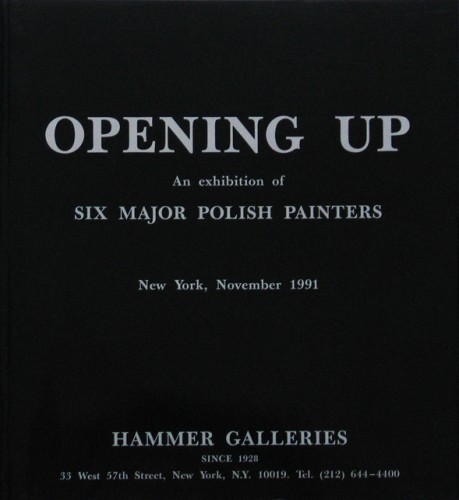 CONTENTS
Richard Lynch
Preface
Marek Świca
Contemporary Polish Painting
Andrzej Turowski
Henryk Stażewski
Piotr Krakowski
Jerzy Tchórzewski
Michael Gibson
Jerzy Stajuda
Janina Ładnowska
Ryszard Winiarski
Bożena Kowalska
Janusz Orbitowski
Franciszek Chmielowski
Wojciech Ćwiertniewicz