Cracow 2006
312 x 238 mm, laminated hardback with a dust jacket
416 pages, over 400 colour illustrations, many full-page colour plates
ISBN 978-83-89831-00-2
[…] Pillement was a universal artist, one whose multifarious and ubiquitous activities have long cried out for serious extended treatment such as the present book.
(from the Foreword by Alastair Laing)
This is the first comprehensive monograph of the French artist Jean-Baptiste Pillement (1728–1808), painter and designer, known to wider audiences mostly for his exquisite and delicate landscapes, but whose importance in the history of art lies primarily in the engravings done after his drawings and their influence in spreading the Rococo style, and particularly the taste for chinoiserie, throughout Europe.
This lavishly illustrated book reproduces hundreds of Pillement's drawings, prints and paintings (done in various media, from watercolours through pastels to oils), from public and private collections worldwide, many of which are published here for the first time. Subsequent chapters encompass not only the whole long life and artistic activity of Jean Pillement but also include a study of his influence on decorative arts, visible even today, almost 200 years after his death. The book includes a Bibliography, List of illustrations and Index.
Maria Gordon-Smith (18 July 1929 – 12 February 2009) was born in Poland. In 1939, at the outbreak of World War II, her father found himself on the black list of the Gestapo and the family fled Poland for France.
After the liberation, Maria attended the Lycée of Nice, and further two years in Paris, before returning with her parents to Poland. There she enrolled in the English Department of the University of Warsaw, where she received her M.A. degree in 1962.
After teaching for a year at that university, she was selected by the Ministry of Higher Education to enrol as a graduate student and teaching fellow at the University of Michigan in Ann Arbor, MI, where she remained for two years studying comparative linguistics.
After having lived for many years in Manhattan and Palm Beach, FL, she later divided her time between Warsaw and London. She was the author of countless articles related to the arts. Apart from Pillement, her last book, she authored Chopin, a biography co-written with George R. Marek (New York: Harper & Row, 1978), and W labiryncie teatru Arnolda Szyfmana (In Theatrical Labirynth of Arnold Szyfman, [Warsaw: Czytelnik, 1991]).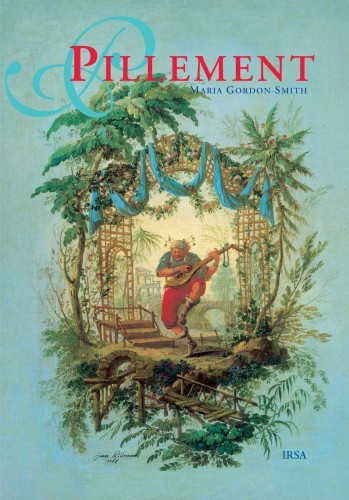 CONTENTS
Acknowledgements
Foreword by Alastair Laing
Introduction
I. The Formative Years (1728–1754)
II. The London Achievements(1754–1763)
III. Rejection by the French Art Establishment (1762–1764)
IV. Jean Pillement at the Imperial Court of Maria Theresa and Francis I in Vienna (1763–1765)
V. Jean Pillement at the Court of King Stanislaw August of Poland (1765–1767)
VI. The French Achievements in Avignon and Paris (1768–1780)
VII. Pillement's Second Stay in the Iberian Peninsula (1780–1789)
VIII. Pillement's Achievements in Pézenas (1789–1800)
IX. The Last Achievements in Lyon (1800–1808)
X. Pillement's Life after Life: His Influence on Decorative Arts Yesterday and Today
Notes
BIBLIOGRAPHY
LIST OF ILLUSTRATIONS
INDEX