Cracow 2001
232 × 252 mm, laminated hardback
72 pages, 66 colour illus.
Text in Polish
ISBN 83-915130-0-9
Catalogue of exhibitions organized in Tarnów and in Rzeszów presents four parts of Mała Panorama Racławicka painted by Wojciech Kossak and Jan Styka. Aditionally the book includes previously unknown collection of sketches by Jan Styka. Drawings found in private collection in Rome show how the painter tried to find ways of dealing with compositional difficulties. Essays written by specialists on the subject presents Mała Panorama Racławicka in broad artistical and historical context.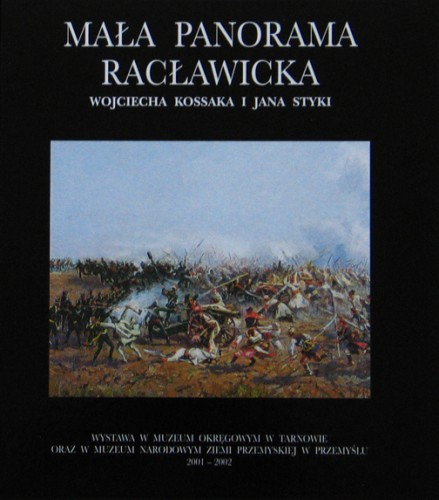 CONTENTS
Józef Grabski
Wstęp – nowe źródła do badań nad Panoramą Racławicką
Franciszek Ziejka
Racławicka legenda
Stefania Krzysztofowicz-Kozakowska
Mała Panorama Racławicka Wojciecha Kossaka i Jana Styki
Konstanty Górski
List do Jana Styki
Raport naczelnika Tadeusza Kościuszki z obozu pod Słomnikami
Katalog obiektów wystawionych
Bibliografia