Cracow 2002
232 × 252 mm, 136 pages
48 full-page colour plates
19 b&w and 2 colour photographs
ISBN 83-915130-1-7
Publikacja dwujęzyczna w językach polskim i angielskim.
Catalogue of the exhibition of paintings by Ryszard Winiarski (1936–2006), a renowned Polish abstract artist. The book includes full-page colour reproductions of all exhibited works, accompanied by critical essays on the artist's work (by B. Kowalska, J. Olek and D. Horzela), the artist's biography, a list of individual and group exhibitions and a bibliography.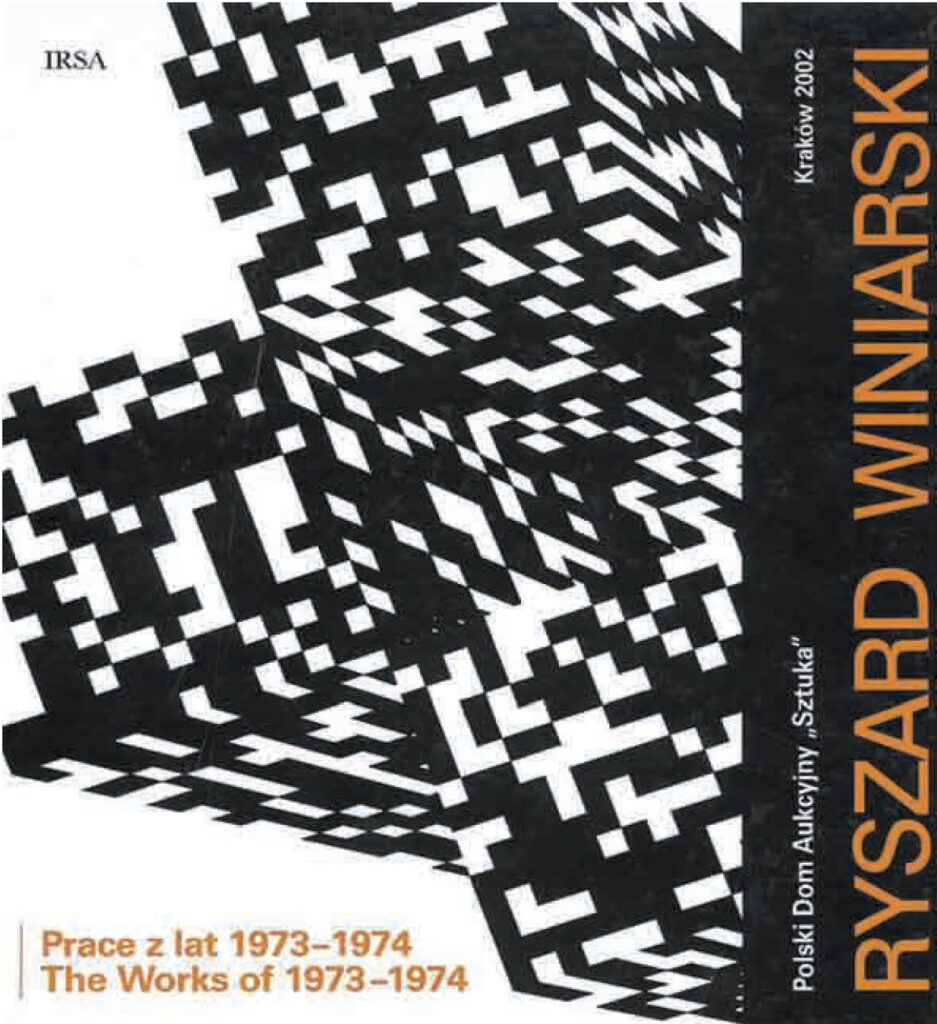 CONTENTS
Bożena Kowalska
Ryszard Winiarski. Na pograniczu matematyki i sztuki
Ryszard Winiarski. Between Mathematics and Art
Jerzy Olek
Porządek przypadku, czyli o Winiarski
The Order of the Random or on Winiarski
Dobrosława Horzela
Ryszard Winiarski. Prace z lat 1973-1974
Ryszard Winiarski. The Works of 1973-1974
Katalog / Catalogue
Biografia / Biography
Ważniejsze wystawy indywidualne i grupowe
Important Individual and Group Exhibitions
Bibliografia / Bibliography