Cracow 2002
232 × 252 mm, 36 pages
39 colour illus.
Tekst w języku polskim.
ISBN 83-918454-4-3
Catalogue of works by Beata Sarapata presents her artistic output in relation to works of art created by Aboriginal Australians. The book includes also essays by Jerzy Madeyski and Stanisłw Rodziński. In separate essay the painter explains her approach to the Australian culture and beliefs.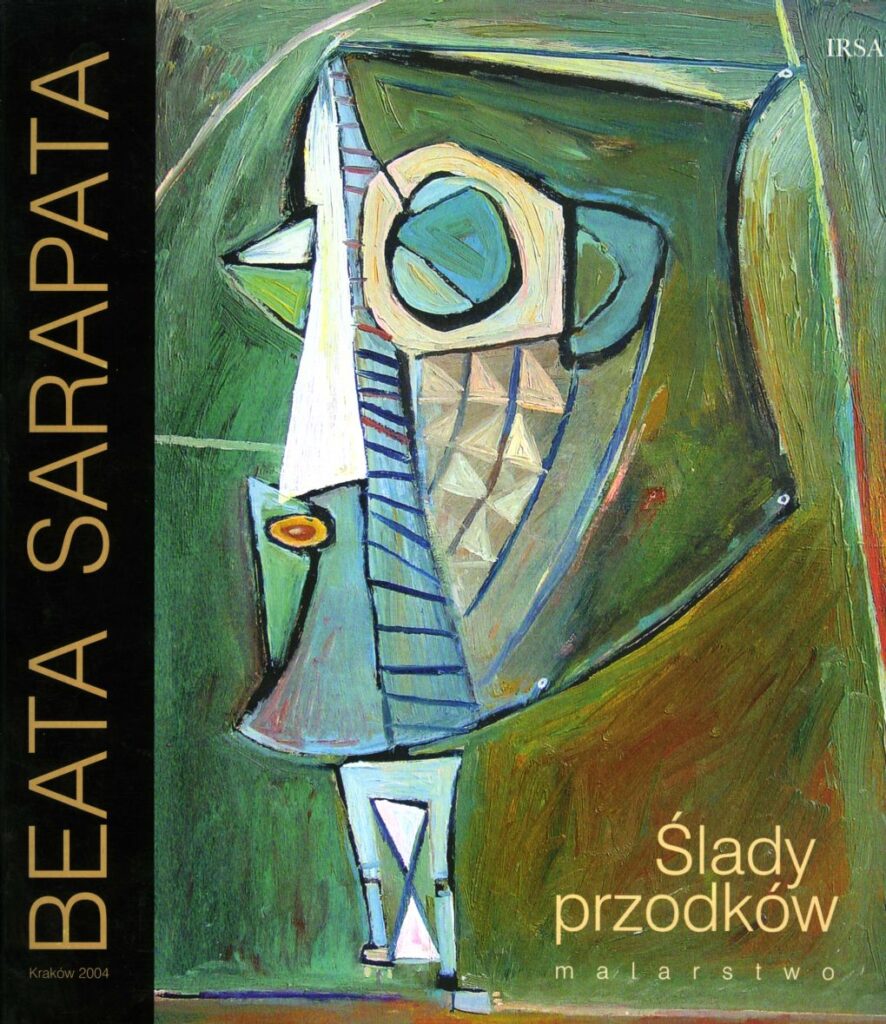 CONTENTS
Józef Grabski
Przedmowa
Beata Sarapta
Wielowymiarowość świata
Muoduroo
Piękno iluzji
Jerzy Madeyski
Granica bezprzedmiotowiści
Stanisław Rodziński
Świat nieznanej duchowości
Biografia, wystawy, wybór literatury
KATALOG