Cracow–Warsaw 2003
232 × 252 mm, 196 pages
37 full-page colour plates,
220 colour photographs, 158 b&w photographs
ISBN 83-918454-0-0
Publikacja dwujęzyczna w językach polskim i angielskim.
Catalogue of the exhibition of works by Bronisław Krzysztof (b. 1956). The artist and his oeuvre are introduced by texts authored by Polish and foreign art critics (J. Ładnowska, T. Nyczek, Mashiko, H. Nocke-Schrepper, H. Mallalieu). Apart from colour plates illustrating the 37 exhibited sculptures, 100 medals and several drawings, the catalogue contains also a record of the artist's sculptures, a comprehensive bibliography, a list of his exhibitions, and a richly-illustrated biography of the renowned Polish sculptor.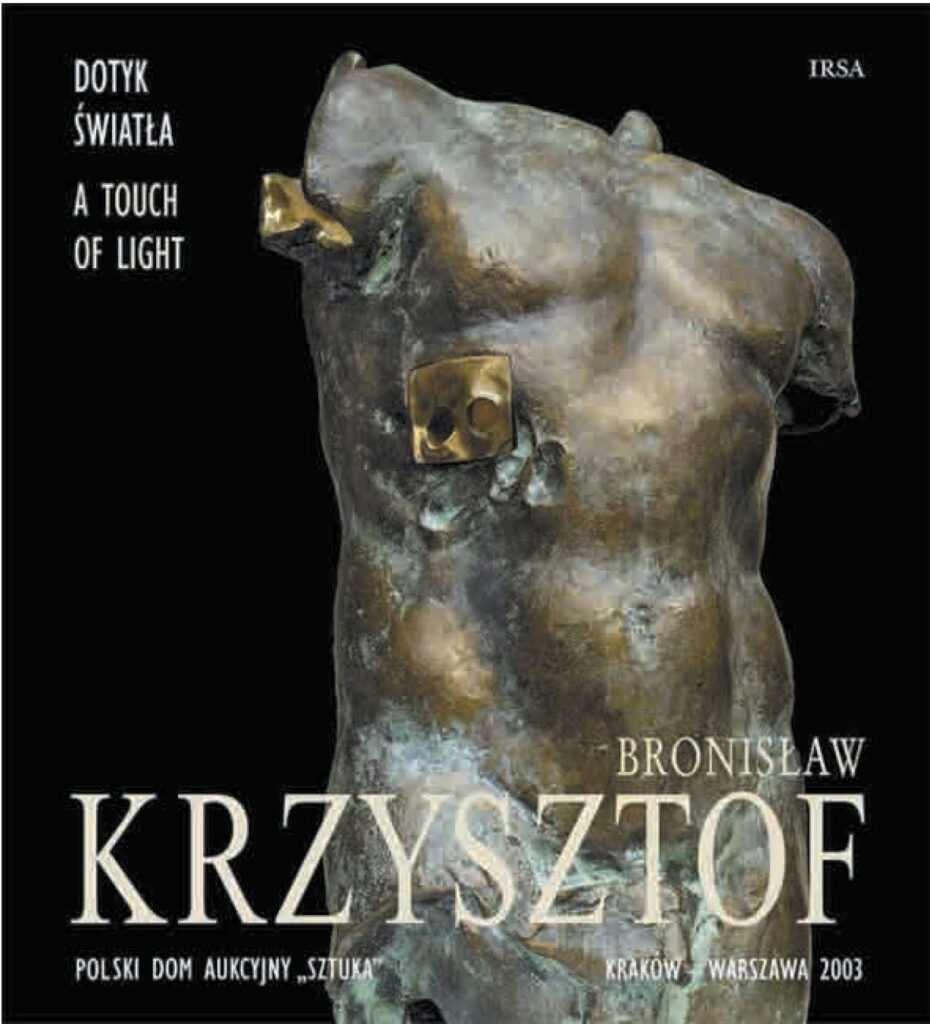 CONTENTS
Krzysztof Krzysztof
Tato
Dad
Joanna Ładnowska
Między barokiem a współczesnością
Between the Baroque and Modernity
Mashiko
Dzieło wydaje z siebie stały ruch w cichym rytmie…
The Work Emits a Constant Movement of Silent Rhythm…
Huon Mallalieu
Bronisław Krzysztof
Hella Nocke-Schreppper
"Ukaż swe rany" – ciało jako znak w rzeźbach Bronisława Krzysztofa
'Show Me Your Wounds' – the Body as a Sign in Bronisław Krzysztof's Sculpture
Tadeusz Nyczek
Próżnia szuka pełni, czyli o rzeźbach Bronisława Krzysztofa
Vacuum Seeks Fullness or a Comment on the Sculptures of Bronisław Krzysztof
Katalog / Catalogue
Rysunki / Drawings
Medale / Medals
Dokumentacja rzeźb / Record of Sculptures
Biografia / Biography
Wystawy / Exhibitions
Bibliografia / Bibliography