Cracow–Warsaw 2003
232 × 252 mm, 204 pages
57 full-page colour plates
16 b&w and 126 colour photographs
ISBN 83-915130-9-2
Publikacja dwujęzyczna w językach polskim i angielskim.
Catalogue of an exhibition of paintings by Roman Artymowski (1919–1993), showing his oils, watercolours and graphic works, dating from different periods of the artist's activity. All exhibited works are reproduced in full colour whereas critical essays (by K. Czerni, P. Majewski, O. Wojtkiewicz) are accompanied by archival black-and-white photographs of the artist and his family.
'The painting of Roman Artymowski draws one's attention by certain artistic qualities which the artist had consistently introduced into the sphere of Polish post-war art. This was the case with the artist's first individual exhibition presenting the cycle of Italian Landscapes in the year 1959; the paintings presented there were executed in the original encaustic technique. (…) Whereas the artist's later works had brought one of the greatest series of acrylic Landscapes in the Polish post-war art (…)"
(from the essay by P. Majewski)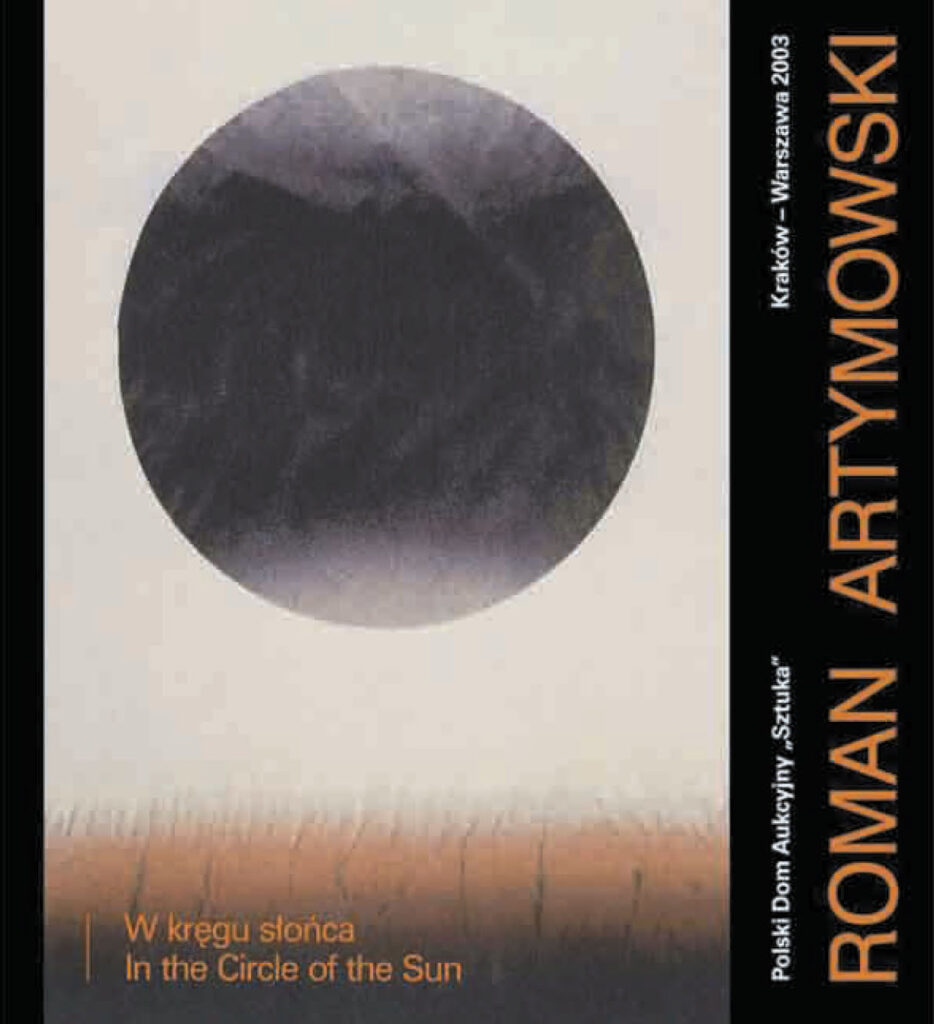 CONTENTS
Piotr Majewski
Pejzaże spalone słońcem
Sun Burnt Landscapes
Krystyna Czerni
Fatamorgana, albo prace na papierze Romana Artymowskiego
A Mirage or Roman Artymowski's Works on Paper
Ola Wojtkiewicz
Szepty i krzyki
Whispers and Shouts
Katalog / Catalogue
Spis prac / List of Works
Biografia / Biography
Wystawy / Exhibitions
Bibliografia / Bibliography