Kraków 2021
258 x 233 mm, 84 pages
laminated hardback, 53 colour illustrations
ISBN 978-83-89831-44-6
The book by Stefania Krzysztofowicz-Kozakowska is dedicated to one of the most popular Polish academic painters in late 19th century and his monumental canvas Pieśń wieczorna [Evening song] painted in 1893. The painting returned to Poland from the USA after almost 100 years. Franciszek Żmurko, pupil of Jan Matejko and favourite of burgeois audiences, did not follow his master's path. More than historical and military themes, he liked oriental and boudoir themes, sensual allegories and portraits. In the 20th century his romantic painting fell from grace – today we rediscover it and appreciate the artist's perfect workshop, outstanding sense of colour and devotion to his own vision of art.
Piesń wieczorna, the winner of the gold medal on World's Fair in San Francisco in 1894, is currently on show in Muzeum Lubuskie in Gorzów Wielkopolski.
Stefania Krzysztofowicz-Kozakowska graduated from the Jagiellonian University in Cracow and worked in the National Museum in Cracow as a curator of the collection of Polish modern painting and sculpture. Her main field of interest is Polish art at the turn of the 20th century. She is the author of many books and numerous articles.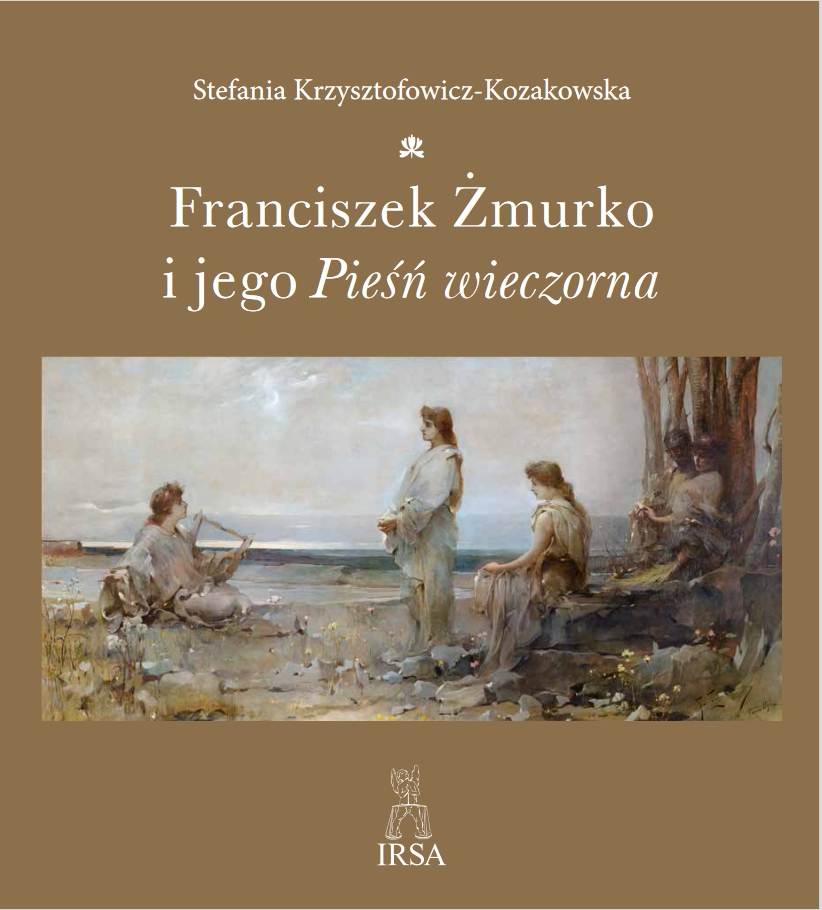 CONTENTS
Malarz-Poeta
Miedzy Krakowem a Monachium
W kręgu Siemiradzkiego
Romantyzm i Orient
"Zaciszna pracownia… makaty… dywany…"
Modernista czy symbolista?
Przeszłość grzesznika i Gwiazda betlejemska
Od Laudamus feminam do Hetery
Niedokończona Bajka
Przypisy
Spis ilustracji