Cracow 2021
221 × 286 mm, laminated hardback
768 pages, 516 illus. including 321 colour illus.
ISBN 978-83-89831-41-5
The present volume brings together a collection of fourteen articles, written in French, German and English, originally published between 1962 and 2011, devoted to different ways in which ecclesiastical teaching shaped the art of medieval Latin Europe, a theme that has preoccupied the author for his entire scholarly career. His main area of interest have been works of art (in particular liturgical vessels and manuscripts) with unique iconographies unprecedented in the history of art.
Since their initial publication, various issues addressed in the papers have benefitted from new art historical research. The author has attempted to provide a selection from the now vast, pertinent literature in the updated references to individual papers included in the present volume.
The papers having been revamped, the book now boasts an entirely new set of over 500 illustrations, mostly in colour, which additionally boost the – already classic – scholarship of Piotr Skubiszewski.
Piotr Skubiszewski (born in 1931) studied art history at the University of Poznań where he was awarded a doctorate in 1958. He was a lecturer at the University of Poznań from 1953 to 1963, professor at Warsaw University from 1967 to 2001 and at Poitiers University from 1981 to 1999, visiting professor at Uppsala University in 1967 and at Kansas University in 1975. He has also lectured at a number of European, American and Canadian universities and in Israel. He is the author of some 270 articles and books mostly on late Gothic sculpture, early medieval art in Latin Europe, early medieval and Romanesque minor arts and illuminated manuscripts, medieval iconography and methodology of art history. He is a member of the Polish Academy of Sciences and of a number of other European academic societies.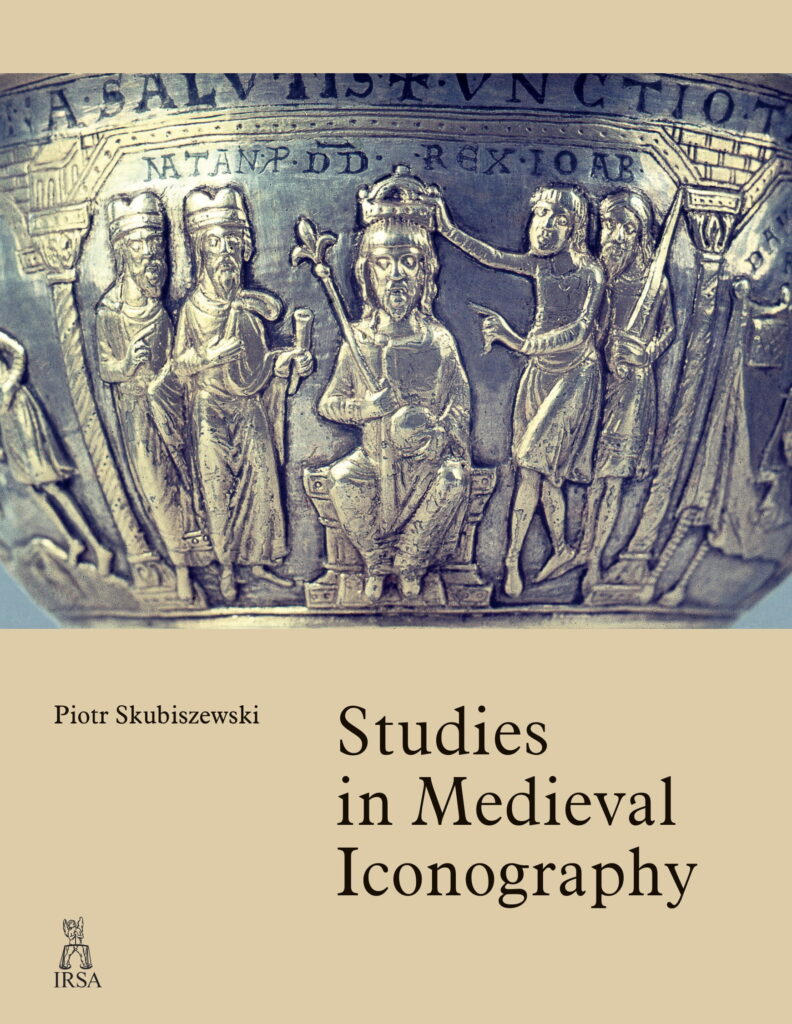 CONTENTS
Preface
Introduction
Über die "Grenzen" in der Frühmittelalterforschung. Der "Becher" von Włocławek
L'intellectuel et l'artiste face à l'oeuvre à l'époque romane
Maiestas Domini et liturgie
La place de la Descente aux Enfers dans les cycles christologiques du Moyen Âge
Ecclesia, Christianitas, Regnum et Sacerdotium dans l'art des Xe et XIe siècles. Idées et structures des images
Le trumeau et le linteau de Moissac :un cas de symbolisme médiéval
Une Annonciation à deux anges à Issoire
La Croix et les griffons. À propos d'un tympan roman de Wiślica
Deux consoles chartraines : Le maître d'oeuvre et son « patron » devant le Jugement Dernier
Un manuscrit peint de la Vita Radegundis conservé à Poitiers. Les idées hagiographiques de Venance Fortunat et la spiritualité monastique du XIe siècle
Une Vita sancti Martini illustrée de Tours. Tours, Bibliothèque Municipale, ms. 1018
Die Bildprogramme der romanischen Kelche und Patenen
The Iconography of a Romanesque Chalice from Trzemeszno
La patène de Kalisz. Contribution à l'étude du symbolisme typologique dans l'iconographie