The book by Stefania Krzysztofowicz-Kozakowska is dedicated to one of the most popular Polish academic painters in late 19th century and his monumental canvas Pieśń wieczorna [Evening song] painted in 1893.
Franciszek Żmurko, pupil of Jan Matejko and favourite of burgeois audiences, did not follow his master's path. In the 20th century his romantic painting fell from grace – today we rediscover it and appreciate the artist's perfect workshop, outstanding sense of colour and devotion to his own vision of art.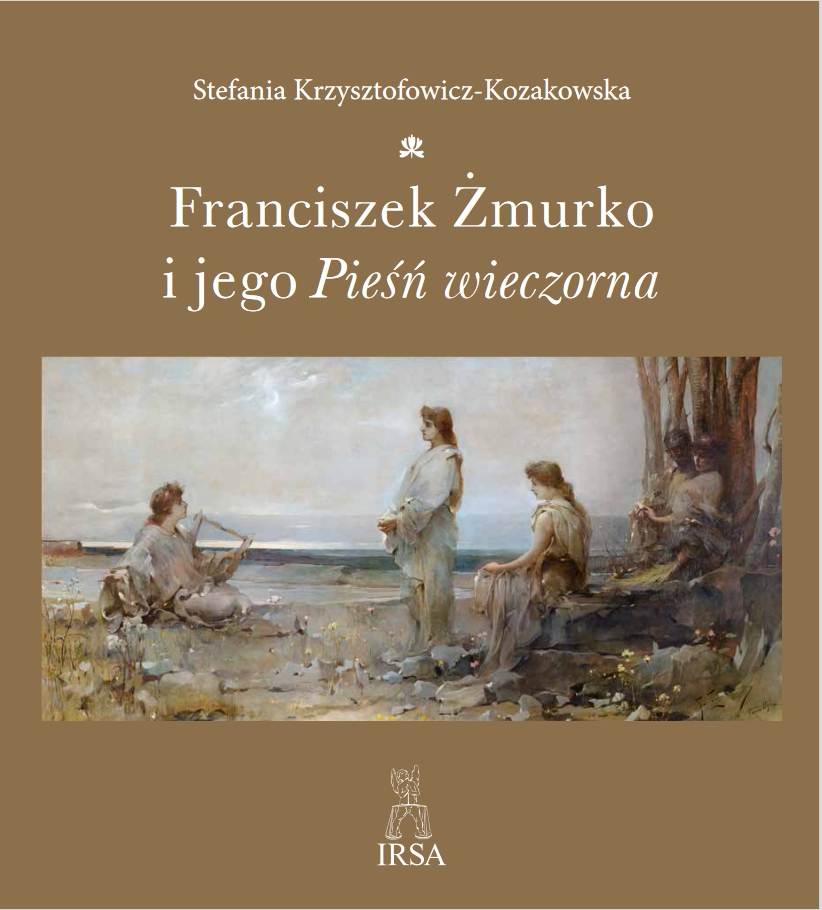 To read about the author and see the contents and detail click here.
Orders can be placed via email irsa@irsa.com.pl.