This is an English translation of a classic study on the iconography of Jewish art by Rachel Wischnitzer-Bernstein (1885–1989), originally published in Berlin in 1935 as Symbole und Gestalten der jüdischen Kunst. The present edition will make the legendary book by Rachel Wischnitzer-Bernstein available to wider audiences of international readers for the first time.
"Against all odds, two years after the Nazi party and Hitler rose to power, Symbole und Gestalten der jüdischen Kunst appeared in Berlin in the mid-1930s. Presenting the visual art of the Jewish people as a sophisticated humanistic achievement, this handsome, beautifully produced volume illustrates the deep meanings and the powerful symbols of the Jewish people over the ages. Moreover, the book's thesis and the materials gathered in it are underlined by an implied aspiration: to strengthen Jewish identity and make the Jews of the time conscious and proud of their rich heritage. The author of this courageous book […], Rachel Wischnitzer (1885–1989), a modest woman, small in size, […] contributed more than any other scholar of the first half of the twentieth century to the establishment and development of a new field of academic study – the history of Jewish art."
Shalom Sabar
(from the biographical essay)
The book was translated from the German by Renata Stein.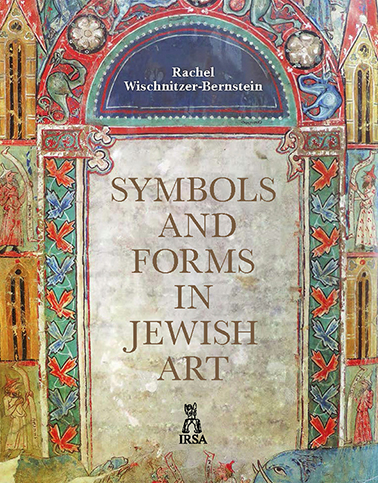 To read about the author and see the contents and detail click here.
Orders can be placed via email irsa@irsa.com.pl.